This week marks the half way point for pregnancy! How exciting! However, I'm now past half way - 18 weeks left at the very most!
I'm feeling bigger every day it seems like! I am loving my new figure (even a stranger asked when I was due, so it's noticeable now!) but sometimes it just plain hurts to grow this big! I can feel all the stretching and pulling of my ligaments and muscles and some days I'm just plain sore. But usually that's only once or twice a week, and the rest of the week I feel "normal."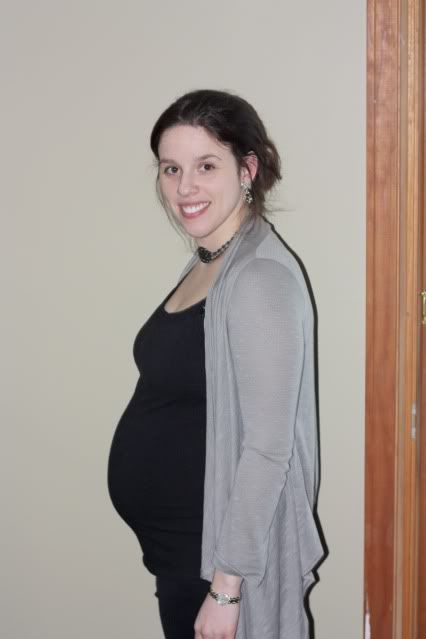 Here's what the twins look like this week, if you were to take a peek inside my uterus!
20 Week Survey
How far along?

20 Weeks
Total weight gain/loss:

Up 10 lbs



Maternity clothes?

Maternity pants 100% of the time. I'm still able to get away with certain non maternity shirts though.
Stretch marks?

I spotted a few white ones on my sides - yuck!
Sleep:

My legs are REALLY sore at night - lots of leg cramps. I'm up a lot to change positions.
Best moment this week:

Seeing a baby move my belly! Crazy!
Movement:

Oh yes - lots of kicks now!
Food cravings:

Cadbury Eggs (but I crave them even when I'm NOT pregnant!)
Gender:

We know, but we're keeping it a secret until our baby showers!
Labor Signs:

Nope
Belly Button in or out?

Still in, but getting shallow
What I miss:

Red wine! :)
What I am looking forward to:

Hitting week 24 - viability!
Weekly Wisdom:

Don't over do it!
Milestones:

Making it over half way!